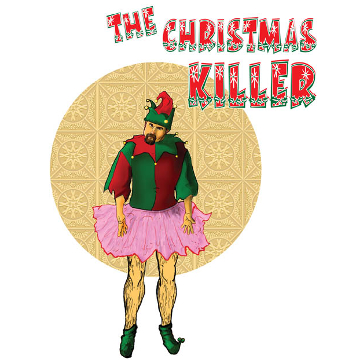 Ever commit murder? Now's your chance!
When you attend "Jest" Entertainment's comedy murder mystery dinner theater "The Christmas Killer!"
Welcome to the party sponsored by Chatty Cathy, and the "Misfit Toys". We certainly hope that you can find a good home for one of our toys!
Of course, it'll be a fun party as long as the wrong element doesn't show up! We're talking about Ricky Stitch, of course. Gee! I hope nothing bad happens to him!
Anyway, you'll meet lots of characters tonight. In fact, you'll be a character too!
Whether you'd like to participate a lot, or just a little, we promise you great holiday fun when you attend "The Christmas Killer!"
(Note: No shows, or dates, are held unless Jest Mysteries has confirmed receipt, and acceptance, of your contract, and deposit.)